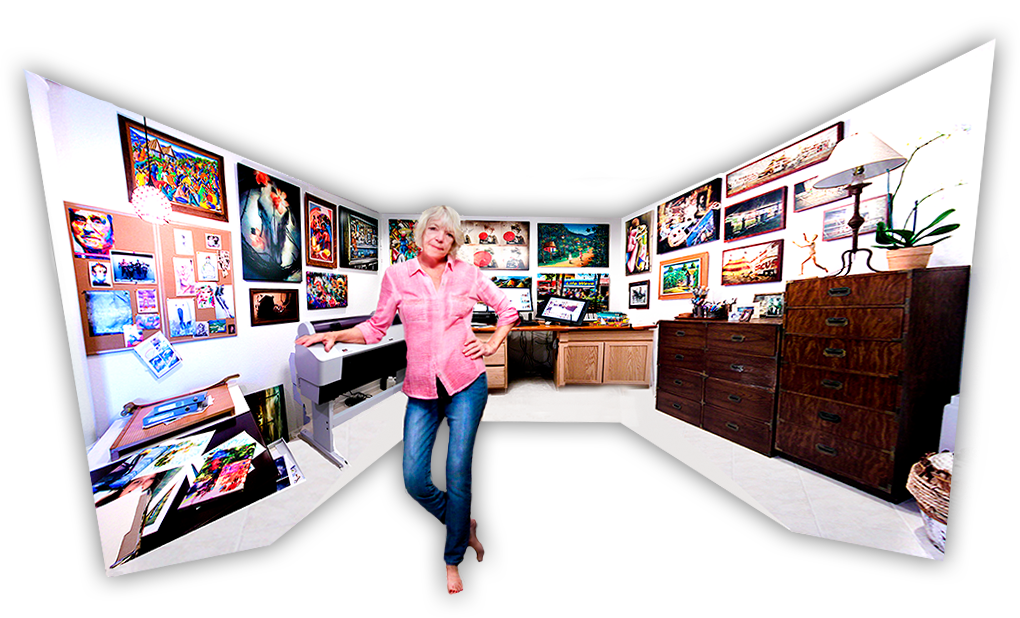 I shot Morris the cat.
I also shot a tiger named Tony and a Doughboy in mittens atop a Christmas cookie. This all took place in my Chicago studio. I was a freelance photographic illustrator hired by "Mad Men" to promote their clients' products.
In the process I exposed countless sheets of 8" x 10" Kodak Ektachrome. Today's technology has changed all that. My darkroom tools are computer software and a stylus on a pressure-sensitive tablet. I have complete control and limitless creative possibilities. It is this challenge that inspires me to continue to shoot --- without the "Mad Men" looking over my shoulder.